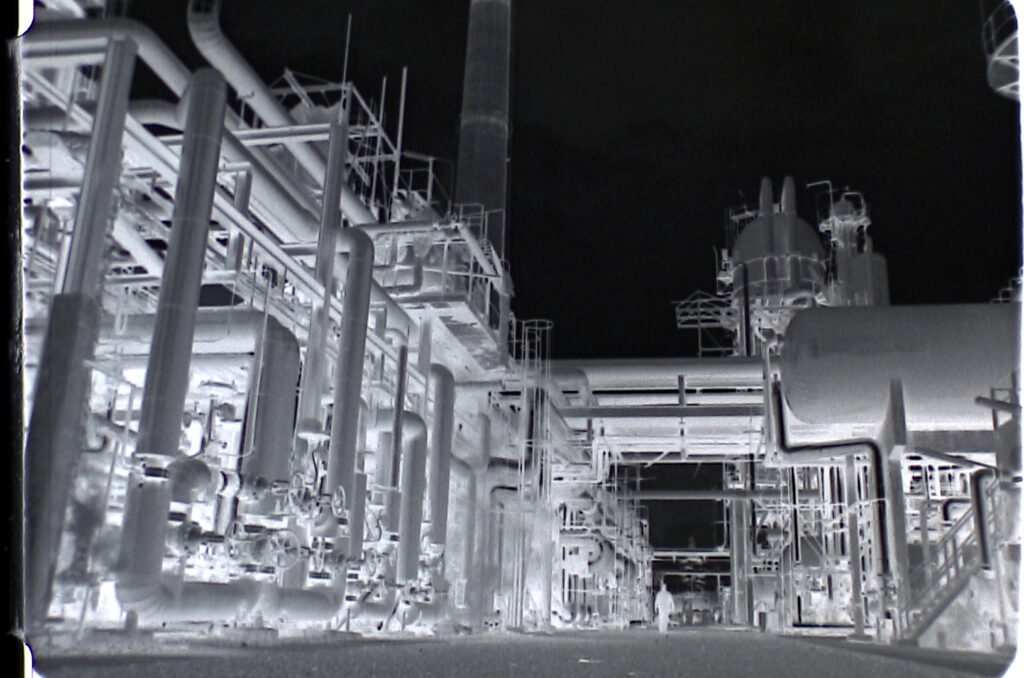 UPDATED 4K VERSION COMING IN EARLY 2023!
Year of Production: 2012
Running Time: 6min16s
Original Format: Found footage 16mm Film
Master Format: Quicktime File (1080p)
Crew:
Panu Johansson: concept, direction, editing, music (writing, performance & mix)
Ilkka Olander: music mastering
SYNOPSIS:
Cinema has always had a special interest in factory workers. In fact the first Lumière brothers film "Workers Leaving the Factory" from 1895 has often been credited as the first motion picture ever made. In the 20th century also many experimental filmmakers depicted the rat race of modern life in their own way. Such films include for example "Manhatta" (1921) by Paul Strand, "By Night with Torch and Spear" (1940s) by Joseph Cornell and "Necrology" (1969-1970) by Standish Lavender. The films "Men at Work" and "Smokestacks, Below" continue the same tradition.
These films also form a two-film series describing factory work as they have been compiled from the same found footage material. When screened together they demonstrate aptly the vast possibilities of found footage filmmaking. However, the films can be screened individually as well.
"Smokestacks, Below" shows the darker and harsher side of the industrial environment. The overall mood of the found footage-based film is somewhat gloomy. Both the editing and the audio track also reflect repetitive mechanical patterns, which underline the lack of human touch. The factory is no longer a dynamic futuristic powerhouse but an alienating, decayed surrounding filled with lifeless automation.
SCREENINGS & EXHIBITIONS:
2013 Antimatter [Media Art]–Festival, Victoria, Canada
2013 Montreal Underground Film Festival, Canada
2013 Milwaukee Underground Film Festival, WI, USA
2013 The West Virginia Mountaineer Short Film Festival, Morgantown, WV, USA
2012 The Snowball Effect – the North Finland Biennial, Oulu Museum of Art, Finland (group exhibition)
STILL IMAGES: