PIENKAUPUNKISINFONIA: 96100-97690
Year of Production: 2018
Runtime: 10min49s
Shooting Format: Super-8 Film (Kodak Vision3 200T)
Master Format: Quicktime File (4K)
The soundtrack for the film was created in co-operation with the psychedelic rock band Seli Seli.
Production of this film has been supported by The Arts Council of Lapland and The Promotion Centre for Audiovisual Culture AVEK.
This film is distributed by AV-arkki, the Centre for Finnish Media Art:
https://www.av-arkki.fi/works/pienkaupunkisinfonia-96100-97690/
SYNOPSIS:
"Picturing a Micropolis: 96100-97690" is a city symphony and short experimental film that depicts Rovaniemi, the capital of Finnish Lapland.The film is not only a result of years of filming and grass-roots level observing, but also an entity in which all the details captured on film – images, memories, seasons and neighbourhoods – are swarmed to the viewers retina as an intense kinetic stream. Eventually the grainy mass of shots forms a new kind of bare image of the city, which also reflects on a larger scale Finland's real national landscapes: forest-encircled suburbs made of concrete.
WRITINGS:
"Finally, Panu Johansson's Picturing a Micropolis: 96100-97690 (2018) offers a bristling exploration of edge-lands, the grey territory that rings most urban centres. Populated by humdrum roadsides, flooded plots of land, deteriorating sports facilities and banal apartment blocks, the fleeting stream of jaggedly framed vistas conveys an unexpected vitality. At once wholly illustrative, the work also undermines disbelief. Who would have thought that a compendium of non-sites could be so captivating?"
Maria Huhmarniemi, Post Santa Blog (in Finnish):
SCREENINGS & EXHIBITIONS:
2021 Space, Environment, Architecture (group exhibition), Cable Factory Puristamo & MUU Helsinki Contemporary Art Centre, Finland
2021 Wiping the Ice-Cream Off Your Face – De-arcticfication' in Nordic Arts, Gallery Valo, Rovaniemi, Finland (group exhibition)
2021 Kinos Film Festival, Lahti, Finland
2020 Fisura, International Festival of Experimental Film & Video, Mexico City, Mexico
2020 Exploration to Possible Futures, Gallery Hämärä, Rovaniemi, Finland (group exhibition)
2020 Super Off – International Super 8 Film Festival, São Paulo, Brazil
2020 Split Videoart Festival, Croatia
2020 That One Film Festival , Muncie, Indiana, USA
2020 Platforms Project, Athens, Greece
2020 BioRex Goes Art – Arctic Media Art, Rovaniemi, Finland
2020 Mad Lab – Experiment 6 Screening, Albuquerque, NM, USA
2020 Inversia Festival, Murmansk, Russia

2019 Transient Visions: Festival of the Moving Image, Johnson City, NY, USA
2019 Experimental Film Guanajuato Festival, Guanajuato, Mexico
2019 Pugnant Film Series: This Is Not a Robot Film Festival, Athens, Greece
2019 Pile of Bones Underground Film Festival, Regina, Canada
2019 DOBRA – Festival Int'l de Cinema Experimental, Rio de Janeiro, Brazil
2019 Lino Kino Public Access-Installation, Philadelphia, PA, USA
2019 Nomads Festival: Kino Club Helsinki meets Laponia Improvisations, Helsinki, Finland
2019 Bogotá Experimental Film Festival, Colombia
2019 Kuntsthalle Turku, Night of the Arts Screening, Turku, Finland
2019 Post Midsummer-Studio, Galleria Ars Libera, Kuopio, Finland
2019 66 pohjoista ja 25 itäistä, Mältinranta Artcenter, Tampere, Finland (group exhibition)
2019 The Hazel Eye Film Festival, USA
2019 MUU Studio, Helsinki, Finland (solo exhibition)
2018 MUU Gala Tour 2018, Sergey Kuryokhin Center for Modern Art, Saint Petersburg, Russia
2018 MUU Gala Tour: 2018, Art Center Ahjo, Joensuu, Finland
2018 MUU Gaala 2018, Helsinki, Finland
2018 Studio Mustanapa, Rovaniemi, Finland (solo exhibition)
STILL IMAGES:
Images below are meant for web preview only. Full quality press images can be downloaded here.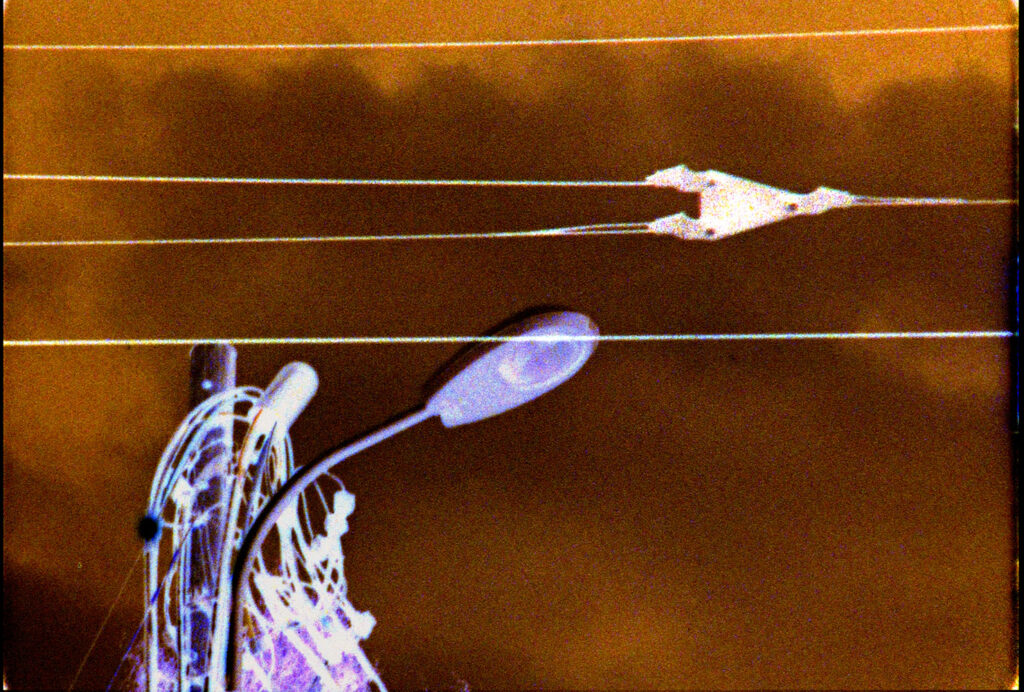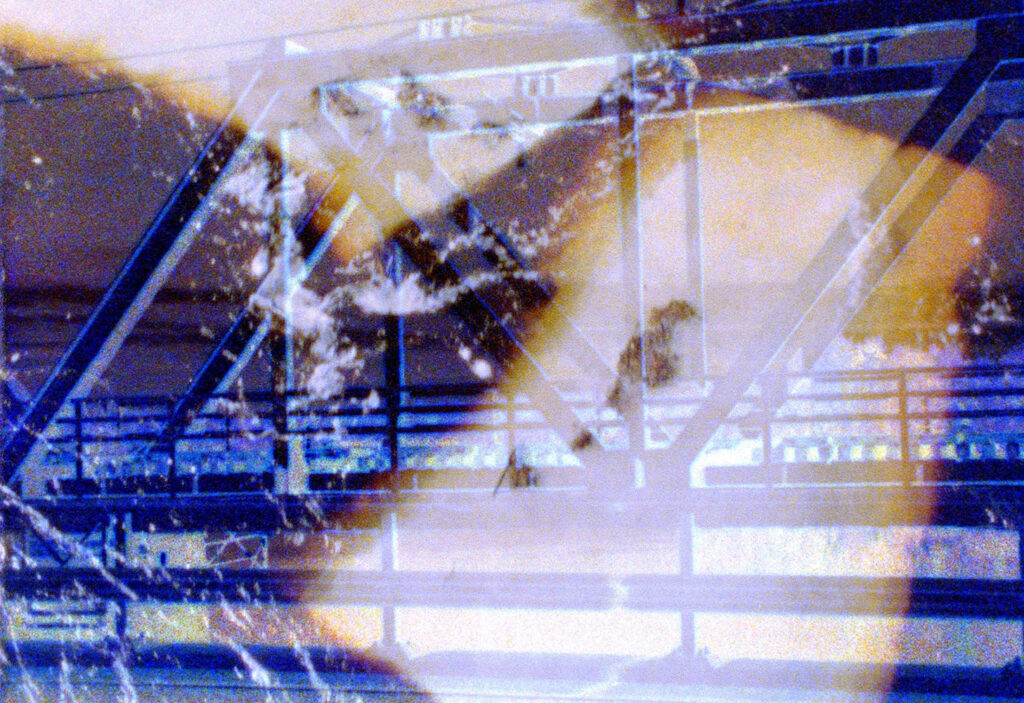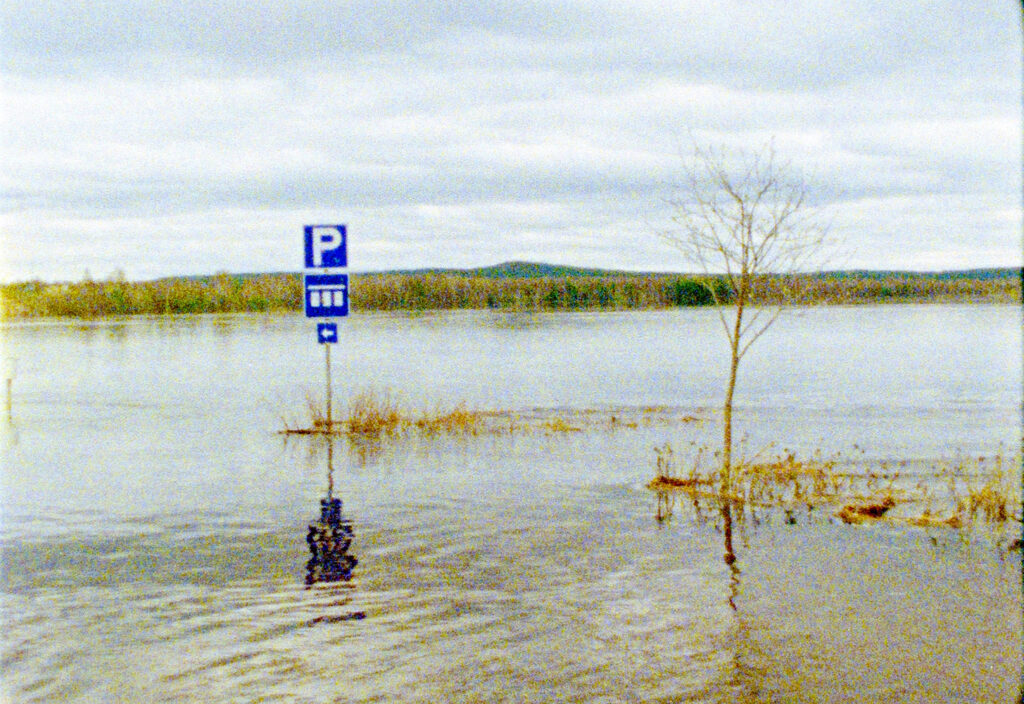 EXHIBITION DOCUMENTATION:
2019 Lino Kino Public Access-Installation, Philadelphia, PA, USA:
2021 Space, Environment, Architecture (group exhibition), Cable Factory Puristamo & MUU Helsinki Contemporary Art Centre, Finland:
2019 Rovaniemi Night of the Arts (September 7th), Finland. Special 3 screen version of the film projected on the wall of Rovaniemi library:
2020 Exploration to Possible Futures, Gallery Hämärä, Rovaniemi, Finland (group exhibition):